Compliance and audit reports
OIC monitors and reports on agency compliance with the RTI Act and the IP Act by conducting audits, reviews and surveys of government departments, local governments, statutory authorities, government owned corporations and universities, in order to measure the extent to which the agencies have achieved the right to information and information privacy reforms. Under the RTI Act, OIC reports on review outcomes to the Parliamentary Committee for Legal Affairs and Community Safety Committee (LACSC), and under the IP Act, reports can be sent to the Speaker for tabling in the Legislative Assembly.
Latest report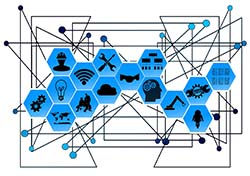 Audit of information management maturity
We surveyed departments to find out how they rate their current information management practices, compared to their targeted information management maturity. They consistently ranked their current maturity lower than their desired state.
This audit demonstrates the importance of all elements of information management, including strong leadership and active engagement across departments to deliver on expectations and obligations.
Tabled reports