For government
For community members
We are offering a 90 minute workshop on Privacy Impact Assessments (PIA). The workshop is...
This training is open to individuals who write decisions under the Right to Information Ac...
I want to
Popular Guidelines
Guideline to assist agencies to comply with the privacy obligations in the Information Privacy Act 2009 (Qld).
Processing access applications for social media, webmail and text messages.
Explains the concept of administrative access to information and how it supports proactive disclosure of information.
Training and events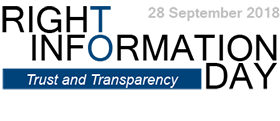 Resources
Our progress against set service delivery targets.