For government
For community members
Queensland government agencies using drones to record images and audio must comply with th...
Privacy Awareness Week (PAW) will be officially launched by Attorney-General and Minister...
I want to
Popular Guidelines
When a Minister ceases being a Minister their documents are no longer documents of a Minister.
Help for public service officers who need to use, disclose, or access personal information in a disaster or emergency event.
Guidance on dealing with MoG changes that affect, or require the transfer of, personal information documents.
Training and events
Resources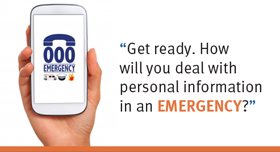 Our progress against set service delivery targets.