Welcome to Privacy Awareness Week 2016
May 9, 2016 - 9:47am
A message from the Privacy Commissioner, Phil Green.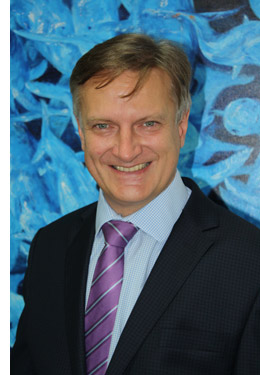 Welcome to Privacy Awareness Week. This annual event presents an opportunity for us to focus the lens on privacy matters. With this year's theme, 'Privacy in your hands', I encourage every public servant to understand the importance of their role when handling personal information and for members of the public to take control by ensuring they understand what they can do to safeguard their personal information.
Queensland privacy legislation commenced in July 2009. At that time the Queensland Government managed approximately 2 million online service interactions and online social networking was minimal. The impact of technological changes over the past seven years is phenomenal. Queensland government agencies, including local government, hospital and health services, public authorities and universities, operate over 32,000 fixed surveillance cameras across the state; increasing at a blistering pace. Queensland Government has adopted a cloud-first approach for ICT requirements: 3D printing is being used by the Princess Alexandra Hospital to produce models that reduce unnecessary surgeries for complex trauma patients. Over 5.7 million transactions involve online Queensland Government services last year.
Irrespective of the modern trend towards smart homes and smart cities there is one thing that hasn't changed: people. People remain at the heart of all technology. In a world where personal information is increasingly digitised, connected and recorded, there is an increasing responsibility on both Queensland government agencies and the community to ensure that privacy is as integrated into our lives as our technology is. Research on community attitudes to privacy consistently shows that the community trusts organisations more when they are transparent about how they handle and protect personal information. This is particularly pertinent to Queensland Government as it continues to adopt a digital-first approach to service delivery and achieve the goals set out in its GoDigital Qld Policy.
Privacy and technology are not incompatible. As much as technology can appear to remove privacy it can also enhance it. 'Privacy by design' is an approach that builds in privacy up front – into the design specifications and architecture of new technologies and business processes. This results in privacy being an integral component of the functions being delivered, rather than something that is bolted on afterwards.
It follows that entities who succeed in implementing technologies that embed privacy protections will become the ones that community trusts and seeks out. Responsibility for safeguarding personal information rests with all of us: from the CEO down to the most junior officers of every organisation and for the general public. The Office of the Information Commissioner is here to assist and strike the right balance. It aims to assist Queensland government agencies to deliver and enhance services using new technologies while protecting people's personal information.
I urge you during Privacy Awareness Week to take a moment to consider your involvement with the privacy that is in your hands: in your capacity as a public servant and as a member of the community. Use the guidelines and tools available to you from our website and our enquiries service that is available to respond to each of your questions or concerns.
Phil Green
Queensland Privacy Commissioner