PIA report template now available
July 30, 2018 - 2:32pm
A Privacy Impact Assessment (PIA) can enable agencies to identify the impacts that a new initiative or project might have on the privacy of an individual's personal information and provide options to address those impacts.
It is a common perception that a PIA is a challenging and involved task. Having the right tools can give you confidence that undertaking a PIA is not only a manageable task, but one that will deliver benefits to your agency.
Having the right tools in the form of dexterous paws certainly helped a raccoon become a Twitter sensation when it recently scaled a 25 story building in Minnesota.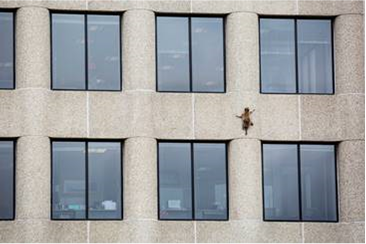 To assist practitioners and agency staff in conducting a PIA, we have simplified our guideline on conducting a PIA and added a PIA report template to the PIA toolkit. These tools supplement existing resources, such as our training videos.
Two report templates are available – one for health agencies and one for agencies other than health agencies. Use of the report template is not mandatory. Agencies are welcome to adapt the template to meet their needs or build on the template to include information to suit the size and complexity of the initiative or project.
Like a PIA itself, the PIA report template is a living document and will be updated over time. Feedback from agencies on suggested improvements and their experience using the template will be most welcome.
If you have any questions or would like any further information, please contact OIC's Enquiries Service on 07 3234 7373 or via email enquiries@oic.qld.gov.au
Image source: http://time.com/5310704/raccoon-climbs-minnesota-ubs-skyscraper/